We have established partnerships with industry leaders in exhaust systems, chip tuning, body customization, car tuning, and interior and exterior enhancements. These collaborations ensure that we provide top-quality products and a wide range of options in these areas. By working closely with our partners, we deliver exceptional vehicle tuning experiences that encompass cutting-edge exhaust systems, advanced chip tuning solutions, personalized body customization, and stunning interior and exterior transformations. Our commitment to excellence and style shines through these partnerships, enabling us to offer the best-in-class services to our customers.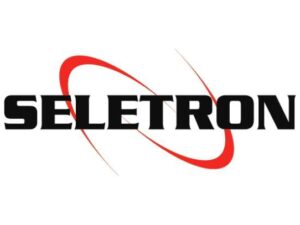 Seletron is a young and dynamic Italian company, founded in 2003. Seletron studies, designs, and manufactures electronic systems and additional control units for increasing power and optimizing all modern automotive engines, whether they are diesel, petrol, LPG, methane, or hybrid. Since creating the first additional control unit, Seletron has continued to expand, selling its products all over the world and even online.
The CHIPBOX®, PEDALBOOSTER, and EVC SPORT product lines are designed and manufactured entirely in Italy. The Seletron add-on modules comply with strict safety standards and the numerous certifications obtained to prove it.
The JE DESIGN Company is involved in the development/construction as well as the distribution of vehicle tuning parts for Volkswagen, Audi, and Seat. In particular, the main focus is aimed at car styling in the aerodynamic sector using synthetic materials that are manufactured using the methods of Vacuum forming, injection molding, and foam plastic technology. We also develop products, like body styling kits, in the aerodynamic field for other well-known tuners (some of whom are members of the VATZ. e. V). The access to CAD / CAM has widened our technical possibilities.

Steeler company offers optimum solutions both for business and individual clients. We are a dynamically developing medium size company classified in accordance with European Union standards.
The company launched in 1995. Currently, we are the biggest manufacturer of stainless steel protection bars with homologation for vehicles in Poland. 
Misutonida 4×4 is an Italian company specialized for more than 25 years in the production and sales of accessories for off-road cars and S.U.V.
Today 25 years ago, the creation of high-quality products, with a 100% Italian design and taste; to this purpose, the entire production cycle is carried out inside the factory, with great care for the details and the solidity of the accessory.
Following a constant desire for renovation Misutonida 4×4 widened the range to include crossovers, commercial vehicles, and Vans aiming to offer the right accessory for each vehicle.
RIEGER, a global player in the tuning industry, expands its distribution network annually, supplying RIEGER products to countries worldwide. This success is attributed to dedicated employees, global business partners, and customer trust. RIEGER's exclusive and high-quality Made in Germany tuning parts generate global interest. The company handles product design, model construction, tool manufacturing, and ABS part production in-house. Skilled specialists and custom casting molds contribute to RIEGER's distinction as a leading manufacturer.